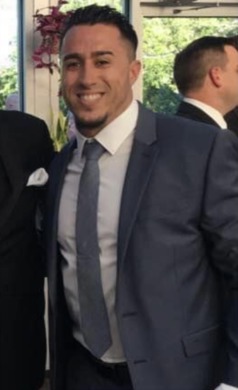 Taylor moved to Myrtle Beach in the Summer of 2012 to work at Coastal Carolina University as the Assistant Director of Strength and Conditioning for the Chanticleers. He was directly in responsible for the Football and Baseball team, as well as training the Professional and Draft-Eligible athletes. From 2012-2016, Taylor oversaw the direction of 6 Olympic Sport Teams and the Staff Development. In July of 2016, Taylor stepped away from CCU to pursue opening his first business. And in 2017, he launched Myrtle Beach High Performance Center, where he and his staff trained Professional and Collegiate Athletes, traveling D1 Teams, High School athletes, and local fitness enthusiasts. In January 2021, Taylor began Real Estate School here in Myrtle Beach. In March 2020, Taylor signed on to work for SC Beach Real Estate in North Myrtle Beach. 

Taylor grew up in Ansonia, CT where he was the Captain of the 2006-07 Ansonia Chargers football team that was #1 in the State of Connecticut. He graduated from Springfield College in Massachusetts in 2011 with a degree in Exercise Science where he focused on Sports Performance, he also played 2 years, 07' and 09', for the football team. In the spring of 2011, Taylor moved out to Columbia, MO where he worked with the University of Missouri's Athletic Performance Staff as an Intern Coach. Following that experience, he wanted to pursue coaching full-time, so he began as a Coach at the University of Maryland with the Football Team in the Spring of 2012 until he took the position with Coastal Carolina. 

Taylor has lived in 5 different states, has traveled the country during his playing and coaching career. He has lived at the beach now for 9 years. He has lived in Conway, Surfside Beach-Garden City, Myrtle Beach, Murrells Inlet, Market Commons, Carolina Forest, Socastee and now North Myrtle Beach. He has always believed Myrtle Beach is the next up-and-coming city of the United States of America. He believes Myrtle Beach is a great location for the next generation of home buyer, young couples starting their new families as well as those looking to retire. In 9 years, he has seen Myrtle go from being a tourist town, to a thriving entrepreneurial city with more opportunity for development. We believe Myrtle Beach has a bright future, and Taylor wants to welcome you to The Beach!